Bullseye's Playground
Make holiday shopping more fun with mobile in-store games
by Target
The Story
This holiday season, consumers are using smartphones in-store more than ever. To tap into this growing trend, Target partnered with Google's Art, Copy & Code team to create Bullseye's Playground. This fun mobile experience at Target.com/Play comprises six games that feature Target's Bull Terrier mascot, Bullseye, and some friends. In the games, people can sled, ice fish and take part in virtual snowball fights. The games invited guests to come in-store where signage helped them discover hidden codes that unlock additional levels and characters. The mobile experience came to life with WebGL, Google Mobile Ads and the Google Display Network.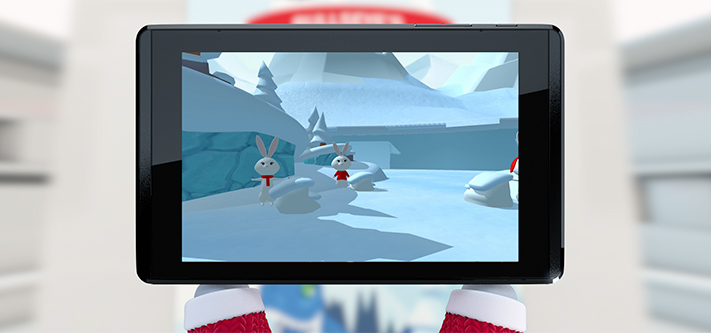 In a select number of Target stores, the company pioneered an even richer in-store experience using the Project Tango Tablet Development Kit. The tablet, available in-store, transformed the store's aisles into a 3D adventure on the screen, which guests played by walking around the store and interacting with characters on the screen.
Through the campaign, Target showed that digital is a powerful method for driving consumers to stores and that mobile can play a major role in keeping them there. Target saw that people are using smartphones to look for information before and during store visits and embraced the opportunity to reach customers in new ways.
The Technology
Display
Geo APIs
Mobile
The Results
Launch date: December 3, 2014